Remotek's High power Single Band Repeater is a powerful solution to support operator to improve both indoor and outdoor coverage in single band system. Embedded with the Intelligent Mode, the repeater becomes an ideal solution to extend the mobile signal coverage and minimize the interference.
With remote monitoring function, users are able to remotely monitor and control Repeater's configuration status and alarms via a wireless modem.
The R2X is easily applied to synthesized frequency hopping. The band selective function, together with the excellent out-of-band rejection, totally avoids improving the competitors' signal coverage.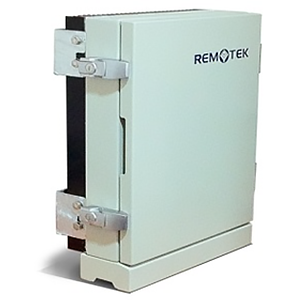 R23 – Band Selective High Power Repeater (33 dBm)
Features:
Intelligent algorithm to prevent UL interference
Customized band selective functions
Support remote monitoring
Low interference
Applications: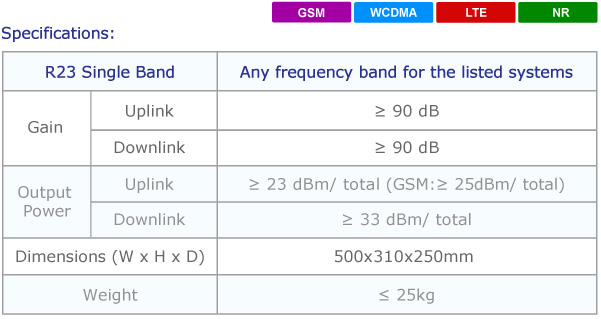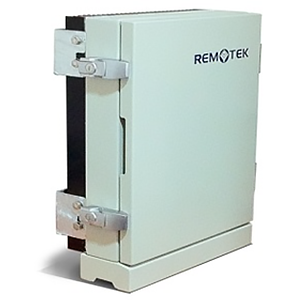 R24 – Band Selective High Power Repeater (37 dBm)
Features:
Intelligent algorithm to prevent UL interference
Customized band selective functions
Support remote monitoring
Low interference
Applications: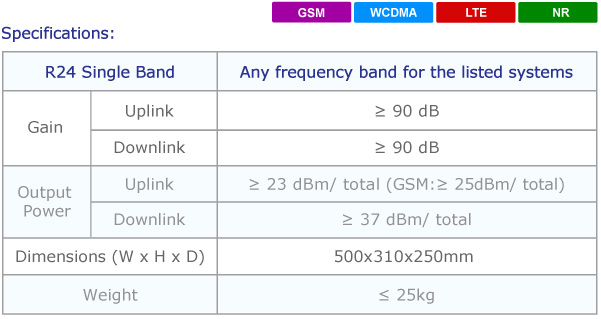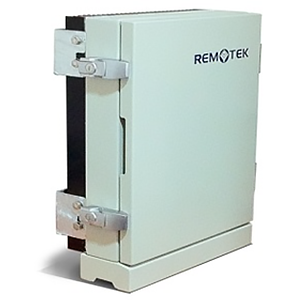 R25 – Band Selective High Power Repeater (40 dBm)
Features:
Intelligent algorithm to prevent UL interference
Customized band selective functions
Support remote monitoring
Low interference
Applications: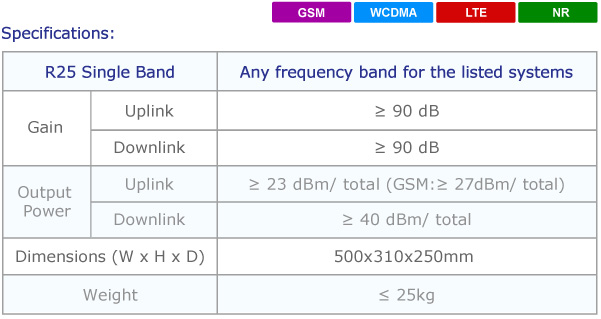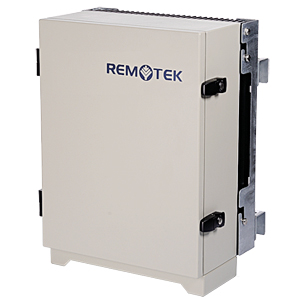 R27 – Band Selective High Power Repeater (43 dBm)
Features:
Intelligent algorithm to prevent UL interference
Customized band selective functions
Support remote monitoring
Low interference
Applications: